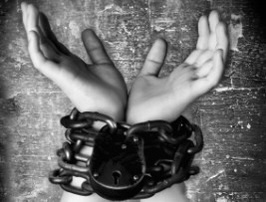 TAKE A CLASS AND SAVE A LIFE
Want to be a fellow abolitionist and FREE children from sex slavery? Want to join us and take ACTION? Click the "Donate Now" button for more info!
OUR MISSION
CEO / Founder of Omega Protective Concepts, Maury Abreu has committed to partnering his charity arm with Operation Light Shine – in the fight against Human Trafficking and Child Exploitation. He donates a percentage of proceeds from Omega Protective Concepts training courses and products directly toward annihilating modern-day slavery! You see, every hour of every day, a child is abducted from their home, their school, or their neighborhood and sold into the sex trade. Thank you for your additional, personal donation and amazing generosity Please share this link to your social media platforms and help us get the word out.

Together, we will all do our part to be a voice for the voiceless, and shine LIGHT where there is darkness!
Thank you for your amazing generosity and for helping us to get the word out.
At Omega Protective Concepts we aren't just going to equip you for success against violence! WE will stand for something bigger. TOGETHER, we will do our part to actually CHANGE THE WORLD!