Meet the Team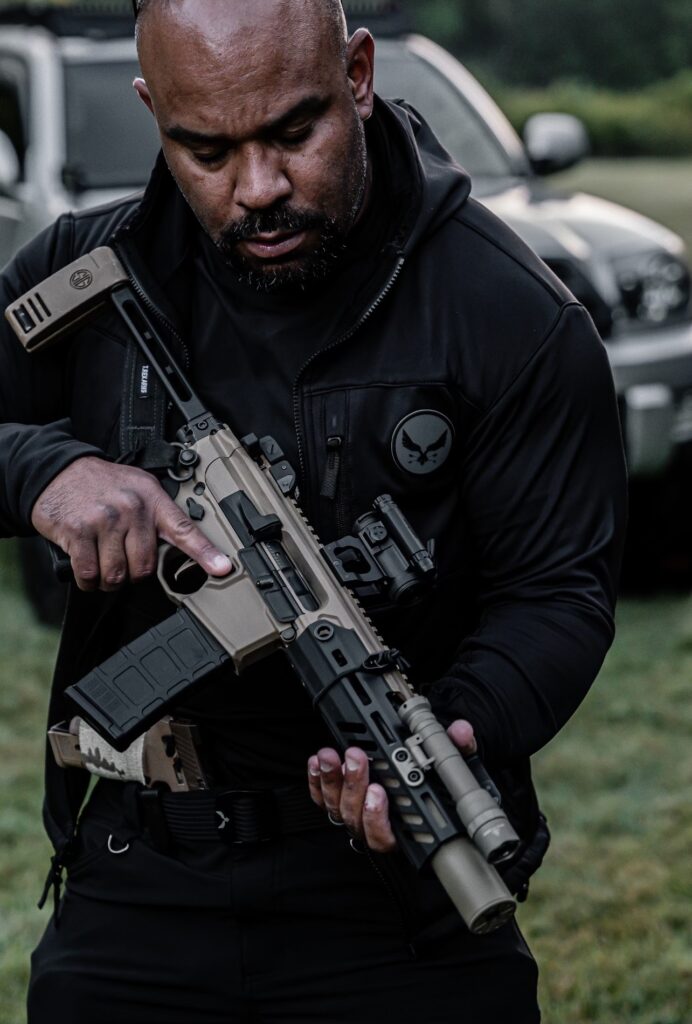 Maury Abreu
CEO/Founder • Chief Instructor
About Maury

Maury Abreu is the CEO and Founder of Omega Protective Concepts. As a nationally certified instructor recognized as a Subject Matter Expert, his training methodology efficiently equips others for success against violence – from every form of attack – and in every environment.

The training courses he leads include (but are not limited to) Firearms, Edged / Concealed Weapons, Situation Awareness, Verbal De-escalation, Corporate Security, Handcuffing Control Tactics. Room Clearing Tactics, and Vehicle / Confined Space Combatives.

Maury served as a Sergeant in U.S. Marine Corps at various duty stations, where he provided security at sensitive sites and instructed military personnel in the operation and deployment of various weapons and tactics both domestically and abroad. He was also selected as a Close Combat Instructor, training Marines in all aspects of military combatives.

Maury then became a Federal Correctional Officer with the Federal Bureau of Prisons. Shortly after September 11, 2001 he then began working for a government agency responsible for training individuals who operate globally and independently without backup, specifically in extreme close quarters combat and counterterrorism.

Maury is a nationally published author for Paladin Press, sharing some of his knowledge and passion for knife combatives on Kelly McCann's Sudden Violence Series: "Edged Weapons: Response to Violent Knife Attacks."

Maury is a competent and dynamic instructor with a legitimate teaching journey, possessing more than 20 years of combined military, law enforcement, and counterterrorism experience including instructing at a multitude of law enforcement and counterterrorism academies.

He has trained thousands of S.W.A.T. and law enforcement, military, and civilian clients, and is a certified instructor in Extreme Close-Quarters Personal Protection, Use of Force, Military Combatives, Knife and Firearm deployment and defense, Restraint and Control, Chemical Sprays, Baton, Physical Fitness, and Boxing.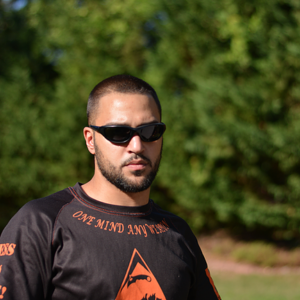 Nick Dante
Apprentice Instructor
About Nick

Nicholas Dante Born and raised in New Jersey, Nick started training at the early age of 14 years old at a local boxing gym where he became proficient in Boxing, Muay Thai, and Brazilian Jiu -Jitsu. Throughout his high school years, Nick continued to train every day after class and ultimately, he was hired by the very gym he trained at as an instructor. Nick then pursued his career in law enforcement and was hired as a Auxiliary Police Officer assigned to a patrol division in an urban community in central New Jersey.

As a law enforcement officer, Nick understands the importance of having the proper mindset for one's survival, and has witnessed the harsh consequences of violence. Nick continued to seek practical, life-saving training and ultimately joined the Omega Team. Some of his certifications include Training at the FBI National Academy conference in Orlando Florida, Monadnock PR-24 and MEB baton, Unarmed defensive tactics, OC spray, handcuffing, First Responder, Hazmat, Service pistol and shotgun, Combative pistol and rifle, Response to IED trauma, Response to violent knife attacks, Active shooter, Edged weapons, and Vehicle Combatives.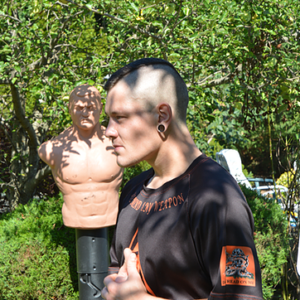 David Pypniowski
Apprentice Instructor
About David

David Pypniowsi was born and raised in New Jersey. He started out training Muay Thai, Brizilian Jiu Jitsu, and American Boxing at the age of 16 after giving up his deliquient past. Ultimately, Dave continued learning and became an instructor at that very gym. David's hunger for knowledge led him to training at multiple MMA gyms, learning other styles of martial arts – such as Sambo and Judo – but his hunger did not stop there. Later on at the age of 23, David was reunited with Nicholas Dante who was also a former MMA instructor. Through him, he was introduced to the owner and CEO of Omega Protective Concepts, Maury Abreu, where he was trained in the ways of combatives, self-awareness, and most importantly, how crucial an appropriate mindset is. Immediately, David saw the potential within Omega and became an Apprentice Instructor under Maury. David continues to grow and learn every day through Omega and influence others into following down a similar path. All who attend courses with Omega get an idea of what it is to be a civilian just like David. Other civilians get to visualize through him some of the struggles that they may face on the streets and how to deal with them Legally, Ethically, and Morally.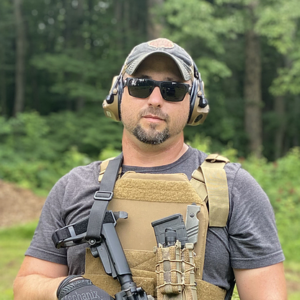 Jonathan Rybkiewicz
Apprentice Instructor
About Jonathan

Jonathan Rybkiewicz was an active duty Marine and conducted several overseas deployments. He is professionally trained in the Marine Corps LINE (Linear Infighting Neuro-Overriding Engagement) combatives program and MCMAP (Marine Corps Martial Arts Program).

Jonathan has over a decade of mixed/classical martial arts (Boxing, Muay Thai, Taekwondo, Kali / Escrima). For over 2 decades, he has invested in continued education attending countless professional training programs by the most respected companies in the industry.

Jonathon is also NRA certified as a Range Safety Officer and Basic Pistol Instructor